Tax Implications of Financial Gifts to your Children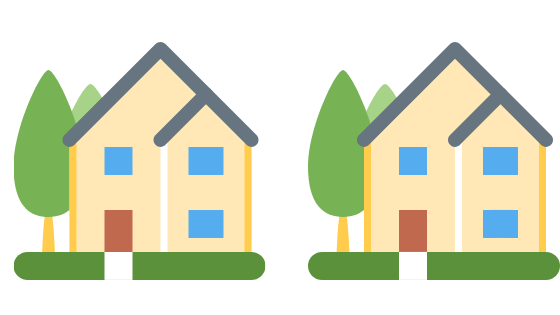 It is well documented that the housing crisis has caused inflated house prices. This coupled with soaring rental rates mean that it is a struggle for a lot of young people to raise the funds for a deposit for their first home. With this in mind, many clients want their adult children to benefit from their wealth today, when it is most needed, rather than waiting for an inheritance, which may come long after their children start families of their own due to longer life expectancy.
We receive a lot of queries about how clients can go about 'gifting' their children funds and what the tax implications may be.
Tax-free thresholds
Under current legislation, parents can give a child gifts or inheritance of up to €335,000 tax-free (the Group A threshold) before the child owes any Capital Acquisitions Tax (CAT). This threshold is cumulative, so all the gifts and inheritances received since 5 December 1991 must be counted when calculating whether the threshold has been reached. The standard rate of CAT for gifts and inheritances received above this threshold is 33%.
If used to the full extent, the CAT tax-free threshold is worth up to €110,550 (33% of €335K) in tax saved to a child who receives gifts or inheritance of €335,000 from a parent.
If the €335,000 threshold has been exceeded, the inheritance tax is payable on this excess.
More information on these thresholds can be found here.
It should be noted that monetary gifts to minor children or adult children up to age 25 who are in full-time education can be exempt from CAT, provided the amount represents a normal expenditure for a person in their circumstances as well as a reasonable outlay for the person making the gift.
If the gift is to be valid the ownership of the money must clearly pass from the disposer (the person giving the gift) to the beneficiary (the person receiving the gift). The best way to do this is to pay the money into a bank account in the beneficiary's name.
If your child has a partner, you should be able to clearly demonstrate that the gift is to your child only as otherwise there could be tax implications for the partner. This could be done by lodging the funds into a bank account in your child's sole name or make a cheque payable to your child only.
All lenders will also look for a gift letter from the donor. That letter specifies the sum of money being gifted, the name of the donor, and a signature from the donor confirming that beneficiary does not need to repay the money gifted - and that the donor has no recourse to the property.
You could however also gift an amount of €16,250 tax-free to your child's partner. You should also be able to demonstrate that this is solely for the partner as above.
The CAT thresholds were not changed in the 2020 budget.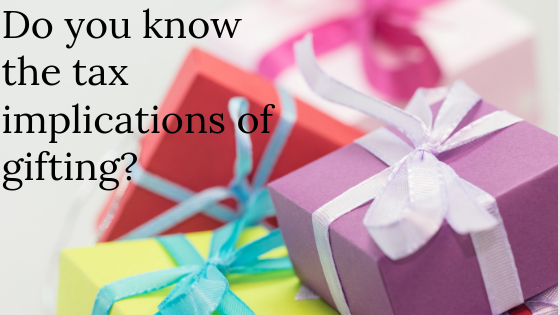 Small Gift Exemption
The small gift exemption may not seem like a lot but it can make a considerable impact on your estate planning over time. This exemption allows people to transfer €3,000 to another person in a calendar year without having to pay CAT. That means that parents and grandparents (as couples) can each give €6,000 to each child/grandchild or any other person (including partners and spouses).
As parents, this means you could potentially gift a total €12,000 to your child and their partner in each calendar year which would help a young couple with a house deposit or simply getting a start in life.
There is no obligation for these gifts to be spent in the year it is received so such gifts could potentially accumulate year by year into a substantial tax-free sum, underlining the value of planning and incorporating all available reliefs into any inheritance plan. These exempt gifts are also excluded from calculating whether the tax-free threshold has been reached, meaning the tax liability of the remaining estate on inheritance is unaffected by giving them which makes for prudent family wealth transfer planning.
Bare Trusts
A bare trust is also worth mentioning for those clients with younger children as it is a great way to utilise the small gift exemption to plan for a child's future.
Many clients want to make gifts to their loved ones, but often want to retain control over how the money is invested, especially when they are gifting to a child.
How does a bare trust work?
A bare trust is a simple trust that can be used to hold assets (investments) on behalf of a child or grandchild (beneficiary)
The investments are controlled by a trustee (usually parents or grandparents) on behalf of the child until they reach 18
Once the trust is complete, the original investment and any gains belong to the child.
The trustees should tell the child they hold these assets on their behalf. If the child requests control of the assets when they reach 18, the trustees must hand these over
If the trustees want to continue managing the trust once the child reaches 18, the trustees and adult child should mutually agree with this
Why use a bare trust?
It may be a tax-efficient way of passing money to family – by using a bare trust, the child (beneficiary) can avail of today's CAT thresholds and the small gift exemption
Clients can select who they want to benefit from their gift today
If the gift grows in value, because a bare trust has been set up, then any growth is treated as belonging to the child
If your client is a trustee, they can manage the investment on behalf of the child until they are 18, or, by mutual agreement with the adult child, for longer
Bare trusts can be used to pass assets, which have the potential for significant capital growth, to a child tax efficiently and are a very useful tool when managing family wealth transfer.
Want to find out more?
Contact us if you would like to find out more about gifting or to discuss your overall estate planning and we can help implement a structure that suits your unique circumstances.
OpesFidelio Ireland Ltd
12, Parklands Office Park
Southern Cross Road
Bray, County Wicklow
Ireland
We are conveniently located on the Southern Cross Road between Bray and Greystones which can be accessed via junction 7 of the N11.
This is ideal for servicing clients from the surrounding South Dublin, Wicklow and greater Leinster areas.
Directions:
Our office is situated 20kms south of Dublin, just beyond Bray in Co. Wicklow. Take the M50 southbound onto the N11 then take Exit 7, the Bray/Greystones exit and follow signs to Greystones. We are on the right near the end of the Southern Cross road leading from the N11 to the Greystones Rd.
OPESFIDELIO FINANCIAL PLANNING LTD
OpesFidelio Financial Planning Ltd is regulated by the Central Bank of Ireland.
OpesFidelio Financial Planning Ltd (Company No 456044) is a wholly owned subsidiary of OpesFidelio Ireland Ltd (Company No 158916).
OpesFidelio is a trademark used under licence.