What Happens to My Pension When I am Made Redundant?
With many employers finding themselves in unprecedented times, and no employee being unscathed in these difficult circumstances that Corona Virus has brought upon us as a nation. A number of people may find themselves faced with redundancy. Some employers may look for voluntary redundancies, which may suit some individuals, especially those who are drawing nearer their retirement age and gives rise to a number of questions.
What are My Pension Options?
You will cease to be a member of the pension scheme, and stop making contributions to the scheme. There are a number of options available to you.
Leave the accrued value in the scheme
Here you do nothing and leave the pension in the former employer's pension scheme. The funds will remain invested until your normal retirement age. The trustees are in charge of the overall management of the scheme.
Investment options of the current scheme may be limited.
You will also be governed by the scheme rules whereas you may have more options if you select one of the other options.
Transfer to a new employer scheme
You can elect to move your accrued value to your new employers' scheme. The service will carry over with the transfer too which means that you may overcome any vesting period rules of the new scheme.
Vesting period - Under legislation, when you have been a member of the pension scheme for 2 years, you become entitled to the value of your employer's pension contributions as well as your own.
The funds which were transferred to the new scheme will now be subject to the rules of the new scheme with regard to investment options etc.
All funds will also need to be accessed together, whereas you could keep the funds separate allowing you more options including accessing them at different times.
Transfer to a Buy Out Bond
This is a pension that is designed specifically to take transfers from retained pensions you have from previous employments. These are also known as Personal Retirement Bonds.
By transferring to a Buy Out Bond you will have complete control over how these funds are invested.
You will be able to access these funds separately to any other retained benefits you hold. There is also the added option of accessing these funds from age 50.
These funds are transferrable and you may move them to a new employer pension scheme in Ireland or to the UK (assuming you meet the rules set out by the revenue on overseas transfers) in the future should you so wish.
Transfer to a Personal Retirement Savings Account (PRSA)
A PRSA is another type of pension arrangement which you can transfer your funds to, however, there are some stipulations before a transfer is allowed.
You must be in the scheme for 15 years or less
The scheme is being wound up or you are changing employment
You will need to get a Certificate of Comparison drawn up if the value is over €10,000 which will incur an additional cost.
The earliest somebody can access a PRSA is age 60 unless you are retiring from employment. Different life offices have different rules pertaining to this.
Generally speaking, PRSA's have higher charges than Buy-Out Bonds.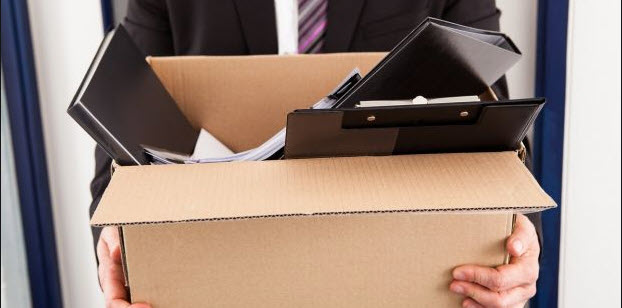 Can I access my benefits straight away?
If you are 50 or over, and you are made redundant with an accrued pension fund, you may be able to access your pension benefits.
This will depend on the type of pension scheme you are a member of, for example, is it Defined Contribution or Defined Benefit, also what is the normal retirement age of the pension scheme, and the consent of the employer/trustees will be required.
It may also be possible in the case of a DB arrangement to obtain a Cash Equivalent Transfer Value (ETV) from the scheme, where you will be in control of how and when you receive the funds based on a transfer value out of the scheme, rather than being in receipt of an annual pension/annuity from the former employer. There are a number of factors that will contribute to this and to ascertain if this is the best decision for an individual.
Can I be refunded my Pension Contributions?
In certain circumstances, you may be able to get a refund of your pension contributions but this will depend on the type of pension and rules pertaining to the scheme.
If you have employment service which is less than the two year vesting period, you may be obliged to take a refund of your personal contributions and the employer will get a refund of the contributions they made. You may choose to do this anyway even if you are not forced to or else you can leave the value in the pension and choose one of the options previously explained.
It is worth noting that a 20% tax will be applied to any refund of contributions.
What Redundancy Payment Will I Receive?
Statutory Redundancy
A statutory redundancy payment is a lump sum based on your weekly salary. This payment is not liable to income tax, and this is payable at a rate of 2 weeks pay per year (capped at €600 per week before tax) plus an additional week's pay. This is based on Gross pay.
Ex-Gratia Payments
These are payments above the statutory lump sum applicable. Employers are not obliged to pay this but many do as a gesture of goodwill and can be based on previous payments the employer has made.
How Will My Redundancy be Taxed?
There is no tax applicable on statutory redundancies.
Either of the below can be applied to the ex-gratia portion of the redundancy payment, whichever is higher.
Basic Exemption
The basic exemption is €10,160 plus €765 for every year of service.
There is also the potential for a further €10,000 tax free if you forfeit your entitlement to a tax-free lump sum under pension, and assuming they have not previously waived their right to a tax-free lump sum from pension benefits.
It is therefore very important to check what tax-free lump sum you would be entitled to under your pension arrangement(S) before taking an enhanced benefit as it could be detrimental if the tax-free lump sum allowable from a pension scheme is greater than €10,000.
Standard Capital Superannuation Benefit (SCSB)
This is a tax relief that normally benefits people with higher earnings and long service. This is a formula that takes into account your average remuneration over the last 36 months, years' service, and any tax free lump sums received or receivable under the employer pension.
Again, we stress that it is important to check how this will affect your tax-free lump sum from your pension before making any decision on what calculation to apply. This should be discussed with a financial advisor.
Does this reduce my tax-free lump sum from my Pension?
You would still be entitled to a tax-free lump sum of up to €200,000 limit as set out by the revenue, assuming you don't opt for the enhanced tax-free lump sum. The maximum allowable will depend on the type of scheme, accrued value, or salary and service.
How do I make the correct decision?
This is where cashflow modeling proves highly beneficial to enable you to make an informed decision and 'crunch some numbers' specific to your own personal circumstances and financial requirements as you enter in the second life phase in retirement or semi-retirement. A full retirement plan should be put in place.
Cash flow modeling is the process of assessing your current and forecasted wealth. With the help of powerful software, we are able to input all the expected inflows (income) and outflows (expenditure).
We can run and compare various scenarios such as taking voluntary redundancy or staying in employment.
What about previous employments and pension benefits?
If you were an employee of a previous company for 2 or more years, there could be other accrued pension benefits either in Defined benefit or Defined Contribution. Depending on where you left service or were made redundant.
There could also be accrued pension entitlements from this employment, as to how these can be accessed will be determined on the redundancy payment made to you, if any. Previous employment benefits should not be overlooked, as they can when added together bridge some of that pension gap for many people.
Each individual'ss circumstances are different, and our advice is not to look at one pension in silo when making decisions around redundancy and accessing pension benefits.
Contact us
Please do not hesitate to contact us if you are being faced with redundancy and you want to find out more information before making any decisions. We will work with you to devise a financial plan to ensure you are making the correct decision regarding what type of payment to take and what to do with your accrued pensions.
OpesFidelio Ireland Ltd
12, Parklands Office Park
Southern Cross Road
Bray, County Wicklow
Ireland
We are conveniently located on the Southern Cross Road between Bray and Greystones which can be accessed via junction 7 of the N11.
This is ideal for servicing clients from the surrounding South Dublin, Wicklow and greater Leinster areas.
Directions:
Our office is situated 20kms south of Dublin, just beyond Bray in Co. Wicklow. Take the M50 southbound onto the N11 then take Exit 7, the Bray/Greystones exit and follow signs to Greystones. We are on the right near the end of the Southern Cross road leading from the N11 to the Greystones Rd.
OPESFIDELIO FINANCIAL PLANNING LTD
OpesFidelio Financial Planning Ltd is regulated by the Central Bank of Ireland.
OpesFidelio Financial Planning Ltd (Company No 456044) is a wholly owned subsidiary of OpesFidelio Ireland Ltd (Company No 158916).
OpesFidelio is a trademark used under licence.