An estate consists of all the assets an individual owns at the time of death. These assets will be distributed in accordance with the persons will, trust or intestacy laws.
Assets include property, investments, pensions, cash and cash equivalents.
What is Capital Acquisitions Tax (CAT) in Ireland?
This is the tax that is applied to gifts and inheritances which is payable when the beneficiary receives the asset. A person is liable for Irish CAT when a benefit is taken by (or from) a person living in Ireland, or consists of Irish assets or where the beneficiary is deemed resident in Ireland. The current rate at the time of writing this is 33%. This is lower compared to many of our European counterparts. The UK's equivalent inheritance tax is at a rate of 40%.  It should be noted that one could be liable to both CAT in Ireland and IHT if the disponer is domiciled in the UK
What is a tax-free threshold?
There are thresholds in place where an individual is not liable to pay tax if the value of the asset being received is below a certain value. This threshold depends on the relationship the beneficiary (receiver) has to the disponer (giver). You must pay 33% tax on the residual value above the relevant threshold.
Group A – A son or daughter of the disponer
Group B – A lineal ancestor of the disponer (brother/sister/niece/nephew/grandparent /grandchild)
Group C – Any other person not mentioned above
From October 9th 2019, the threshold for Group A was increased to €335,000.
Group B is €32,500 and Group C is €16,250.
All benefits are cumulative meaning that any gifts received from an individual will be added together and eat into the available threshold. For example, if a child was to receive a gift of €100,000 from a parent, then they would only have a threshold of €235,000 left for future gifts or inheritances.
It is worth noting the spouse's exemption where there is no CAT liability for assets being passed from one spouse to another.
What is the purpose of estate planning?
Estate planning generally focuses on passing wealth onto the next generation effectively. Without a plan in place, settling the affairs of an estate can have a long and costly impact on those that are left behind.
Estate planning allows you to decide how assets will be distributed in the future. If no plan is put in place, the courts will have to decide, which can take years and also legal fees will ratchet up.  More often than not, this can also lead to unpleasant disputes within families giving rise to emotional damage where no clear plan or structure has been put in place.
A plan can also protect young children, where guardians can be named in case the unthinkable occurred and both parents were to die. If this has not been planned, again the courts will have to step in and a decision made or a separate guardian appointed, which might not have been the intention of the deceased.
By putting a proper estate plan in place, you can mitigate a substantial amount of the tax liability for your beneficiaries.
What is a Will?
This is the most basic form of estate planning and something which all individuals need to have in place. This is a legal document which sets out how your assets will be distributed. A guardian for minor children can also be appointed in this document. You can make as many wills as you wish throughout your lifetime, but the most recent one will be the one which is actioned upon death.
If there is no will in place, the state will distribute an individual's estate according to the laws of intestacy where only married or civil partners and some other close relatives can inherit under the rules of intestacy.  This is often referred to as dying 'intestate.'
A will needs to be put through probate before it is actioned. This process can take a substantial amount of time.
What is a Trust?
A trust is a private legal relationship created when a person (known as the 'settlor') places ownership of assets under the control of another person (known as the 'trustee') for the benefit of someone else (know as the 'beneficiaries') or for a specified purpose.
Trusts usually avoid probate which means beneficiaries may gain access to the assets quicker than they might if only a will was in place.
What is a Bare Trust?
This is an effective structure to put in place for individuals who wish to make gifts to loved ones but they still want to retain control over these funds. An investment bond can be set up and the individual can select how these funds are invested. Any gains made will belong to the beneficiary.
Although the beneficiary does not know the trust has been set up, the funds become the child's once they turn 18.
Bare trusts can be a great way to utilise the small gift exemption with gifts being paid in each year.
What is the Small Gift Exemption?
There is an annual exemption that allows the transfer of €3,000 to another person in a calendar year without paying CAT. These gifts are also exempt from the lifetime CAT thresholds. Parents can transfer €6,000 to a child each year (€3,000 each). This may not seem like a lot but it adds up over a lifetime and can reduce a CAT bill considerably.
What is a Family Partnership?
This is a legal partnership between members of a family (normally parents and children) that is put in place for parents to hold control over any assets or investments they wish to share with their children. The value of the partnership is dispersed between all parties.
The benefit of a partnership is that it allows parents to transfer assets at today's value.  Should a CAT liability arise, however, this would be calculated on the current value. No further liability will be created in the future.
This can be an effective way to pass assets to children where assets are expected to grow in value but to still maintain control during one's lifetime.
A parent can use the tax-free threshold to pass the investment "seed capital" to the child, without a tax cost, and the growth in the investment would accrue to the child.
What is a Section 72 policy?
This is a life assurance policy. The proceeds of this policy are tax-free if used to settle an inheritance tax bill. For example, if you calculate that there will be an inheritance tax bill of €100,00 for your children, you can affect a Section 72 whole of life assurance policy for €100,000.  In the event of death, the proceeds of the plan will cover the CAT bill and your children can inherit the estate tax-free.
Should I transfer my wealth now?
It can make sense to gift to children now rather than waiting until death where assets will be passed on through inheritance. Any rise in the value after the date of the gift accrues directly to the child and does not reduce their threshold further. For example, if an individual had a second property, it may make sense to gift this to a child when property prices are low so the beneficiary can receive the gift at a reduced value, rather than at some stage in the future when house prices may have increased, which would create a higher CAT liability.
Also another area worth considering is if an asset was being compelled to be disposed of (for example a Compulsory Purchase Order on land, or private sale) and a CGT charge applicable, and it is a sizeable asset, that on passing onwards to a beneficiary could trigger a CAT liability, one might consider gifting at the same time as the sale, as one tax can be offset against the other IF the transactions take place at the same time.
Careful consideration, however, needs to be taken to ensure that an individual only seeks to gift assets in the knowledge that once transferred out of their estate, they will not require those monies in the future.  If an individual gifts funds to a beneficiary and then needs the beneficiary to give them the monies back (for example father to son) a tax liability will be created as the €335,000 parent to child threshold is not reciprocal and the parent will have a tax liability on anything above €16,250.
The rate of CAT may also rise in the future, so passing wealth to children now may attract less tax now opposed to their gifting in the future.
Individuals should also consider undertaking a cash flow modelling exercise with their financial advisor to ensure that all eventualities have been covered and that their needs will be catered for before considering exercising such gifts.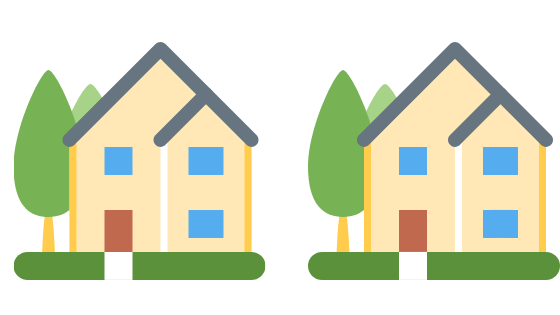 What is the Fair Deal Scheme?
The Nursing Home Support Scheme (also known as the Fair Deal Scheme) provides financial support for those who need to be put into long term care. Under this scheme, a contribution towards the cost is made and the state then covers the balance.
The needs of the applicant are assessed to determine what type of care is needed. The finances of the applicant are also assessed to see what level of contributions need to be made. All income and assets are included in this assessment.
You typically pay 80% of the value of your income towards the cost of the care. You also pay a percentage of the value of your assets (typically 7.5% a year). No more than 22.5% of the value of your home can be taken into account if you spend more than three years in care.
The first €36,000 of any assets owned by the individual are not taken into account or €72,000 for a couple.
There is a 'five-year look back' rule which means that any assets which were transferred in the previous five years are taken into account when applying for the fair deal. Transferring assets to the next generation as you approach your twilight years can make for prudent financial planning. This should form part of your overall estate plan.
What will happen to my Pension when I die?
This will all depend on what pension structure you have as there are varying rules.
Before Retirement
If you are a member of an occupational pension and you die while in service, normally a lump sum of up to 4 times your salary will be paid to your estate where CAT will be applicable. Your pension contributions and AVC's will also be returned to your estate. A pension for your surviving spouse may also be catered for depending on the scheme rules.
If you have a Personal Retirement Bond (often referred to as a Buy Out Bond) or a Personal Retirement Savings Account (PRSA), the value of these holdings will be paid to your estate. Again, the normal CAT liability will be applicable.
Personal Pensions are also usually paid as a lump sum to the estate.
After Retirement
The treatment of these holdings will depend on how you elected to take your retirement benefits.
If you have selected the Approved Retirement Fund (ARF) route, the fund will pass to your spouse and continue in their name. The income withdrawn will be taxed in the normal way (income tax, PRSI & USC). An ARF can also be passed onto children. If the child is over 21, they will pay income tax but no CAT. The inheritance of an ARF will also not affect their tax threshold.
If you have selected the annuity route, the annuity will generally die with you. You can elect to have a joint-life annuity or include dependents as an option, however, such options may increase costs substantially or reduce the period of payments may be paid out.
With proper financial planning, pensions can be an extremely effective vehicle to distribute assets on death in a tax-efficient manner.
What other reliefs are available?
Dwelling House Relief
There is no CAT applicable if you inherit a house and qualify for the dwelling house exemption. In order to quality;
The home must also be the main home of the person who died.
The person inheriting the property needs to have been living in the property for three years before the homeowner's death.
The person inheriting the home must also remain in the house for six years after they inherit.
The person inheriting the home does not own or have any interest in any other house, this includes any other properties you acquire as part of the same inheritance.
The last point is crucial when it comes to estate planning. If there are a number of properties in the family portfolio, it is essential that these are noted in the will accordingly to minimise the CAT for the surviving members.
It is possible for a person to receive a family home and an interest in other properties where they are not liable to CAT on the family home. This can be achieved from a well-framed will written in conjunction with a solicitor.  With the recently publicised case Leanne Deane V Revenue in September 2018, where she was exempt from CAT liability, even though she was beneficially entitled additional other properties in accordance with the will.
Making provision for a child to inherit the family home without paying CAT due to the dwelling relief is a specific legacy that is noted in the will. If other properties were not specifically noted in the will, these will then be distributed by the courts. Whilst this ruling is being processed, the child will still keep her family home dwelling exemption as the court has effectively decided how the residue of the estate is allocated and the child, therefore, has no interest in the other properties at the time they received the family home.
The exemption will not apply if, during the six-year period after qualifying for the exemption you:
Sell the house and it is not replaced by another as your main home.
No Longer live in the house as your main home (unless due to ill health or employment commitments).
If you sell the home and do not use all the money from the sale to buy a replacement home, the balance will be subject to CAT.
Business Relief
A business is any activity, trade, profession or vocation which generates income or profits over time. If you inherit or receive a gift of business property, you may qualify for business relief. The value of the qualifying business property may be reduced by up to 90% when it is passed onto the beneficiary.
The value of the relief will be reduced if part of the value of the business comes from investments. If over half of the value is made up of investments, no relief at all will be granted.
In order to qualify for the business property, the owner of the gift or inheritance must have owned the property for either:
a minimum of five years for a gift
or two years for an inheritance.
The beneficiary must retain the business for a period of 6 years and must ensure that the business is run in such a way that it still qualifies for the relief during this period, or else there will be clawback. This rule applies for 10 years if the asset was development land.
Always seek tax advice to ensure that you are eligible for this relief.
Agricultural Relief
This is similar to business property relief where the value of the agricultural property can be reduced by 90% when it is passed to a 'farmer'. A person whose assets consist mainly of 80% or more of agricultural property is classified as a farmer.
If the property being received consists of woodlands, the beneficiary does not need to be classified as a farmer to qualify for relief.
The 6-year clawback rule also applies here. The beneficiary must also remain an Irish resident for the proceeding 3 years.
Should I consider implementing a 'Power of Attorney'?
This is another essential part of estate planning. There are two kinds of power attorney.
General Power of Attorney
This is a document where you authorise an individual to act on your behalf. This must be in writing and it would be advisable to consult a solicitor before granting such atpower. You must have the legal capacity to give the power of attorney and it lasts until you withdraw it. This power will also cease if you become mentally incapable or if you marry.
Enduring Power of Attorney
This is a statement where you intend the power to come into effect if you become mentally incapable at some stage in the future. This allows you to organise your affairs, both in advance of and in spite of mental incapacity. You can select somebody you trust to make decisions on your behalf.  It is worth noting that this power does not come into effect until you become mentally incapable. Once this happens, the EPA must be registered with the courts.
You do have the discretion to limit the power of any attorney and set out what these restrictions might be.
When you are younger, there may be less of a need to make an enduring power of attorney, in contrast with someone who is older.   However, important to note, one can never tell when illness or an accident might strike, so this should be at the forefront of any estate planning.
Do you want to find out more about Estate Planning?
Contact us if you would like to find out more information or discuss implementing an effective estate plan.